WINDMILLS CENTRE
OF INTERPRETATION
WINDMILLS CENTRE
OF INTERPRETATION
WINDMILLS CENTRE
OF INTERPRETATION
History, tradition... and gofio
WINDMILLS CENTRE OF INTERPRETATION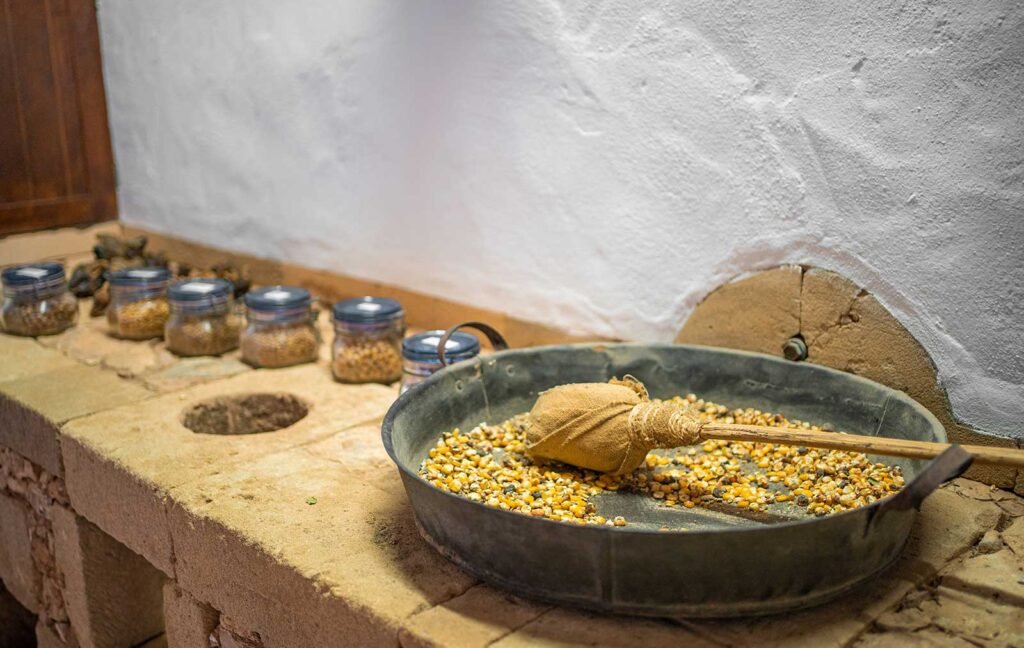 The use of wind as an energy resource is closely linked to the history of
Fuerteventura. The windmills were introduced in the island between the end of the 18 th century and beginning of the 19 th century.
At present, the Majorero landscape has dozens of windmills scattered around the island geography. Twenty of them are declared Assets of Cultural Interest for their historic relevance.
The Windmills Centre of Interpretation in Tiscamanita tells their history: cereal crops in the land of Fuerteventura since prehistoric times, the different ways of grinding to produce flour along the years and the manufacturing process of gofio, one of the most representative products of the Canarian gastronomy, a lifesaver for the Canarian population in periods of famine and an ingredient very present in the traditional but also most modern cooking.